Divided Families on Film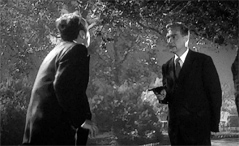 The family dynamics in World War II-era movies make today's political disagreements seem like sandbox squabbles.
A long dark night of the soul.
With all the talk of Hollywood happy endings and superficiality, take a gander at film noir and the films produced in Hollywood from 1941 to 1958. Film noir. These collaborative efforts of American and European exile filmmakers plunged the depths of what would come to be known as the American abyss.
Coinciding with the U.S. entry into World War Two, this was the era when European émigrés from Hitler's continent found a home and work in Hollywood, where they would capture their most intimate and immanent nightmares—what they had left, what they knew, what might come—and explore the shadowy alleys in the soul of humanity. A long dark night.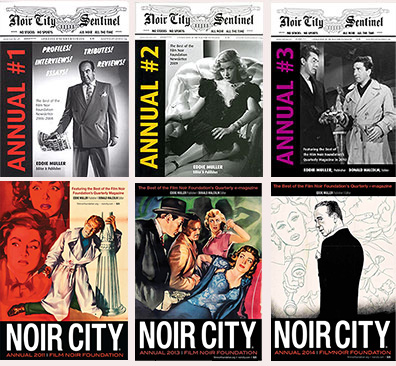 Marc Svetov's writings on film noir originally appeared in the Noir City Sentinel, now Noir City E-mag, published in electronic format by the Film Noir Foundation. A number of the articles were later printed in Noir City Annual #1 Noir City Annual #2, Noir City Annual #3, as well as Noir City Annual #4 (2011), Noir City Annual #6 (2013), and Noir City Annual #7 ( 2014).
For further information on the Film Noir Foundation's subscriber-based quarterly publication, go here.